We are dedicated to helping Taiwan industries discover the power of AI technology, as we firmly believe that this will not only bolster our nation's economic development, but also forge a better quality of life for the people of Taiwan.
Taiwan industries have been facing stiff international competition in recent years, an issue that is further exacerbated by the exodus of high-level technology professionals. In light of these challenges, we must find new ways to strengthen our industries from the inside out.
That's why Taiwan AI Academy has made it our mission to nurture a new generation of qualified tech professionals - we believe that they are the key to weathering the new challenges of globalization and will help revitalize the innovative tech ecosystem of Taiwan.
Short Term: Promote industry-academic collaboration
Though Taiwan continues to make great strides in promoting industry-academic partnership, it stays true that instructors in academia, whose professional experience tilts more towards research and education, can benefit from more exposure to business and operational aspects of relevant industries. On the other hand, though businesses may have access to a wealth of information, they focus most of the attention on production and product development, while lacking the proper resources and technology for research and development, as shown below: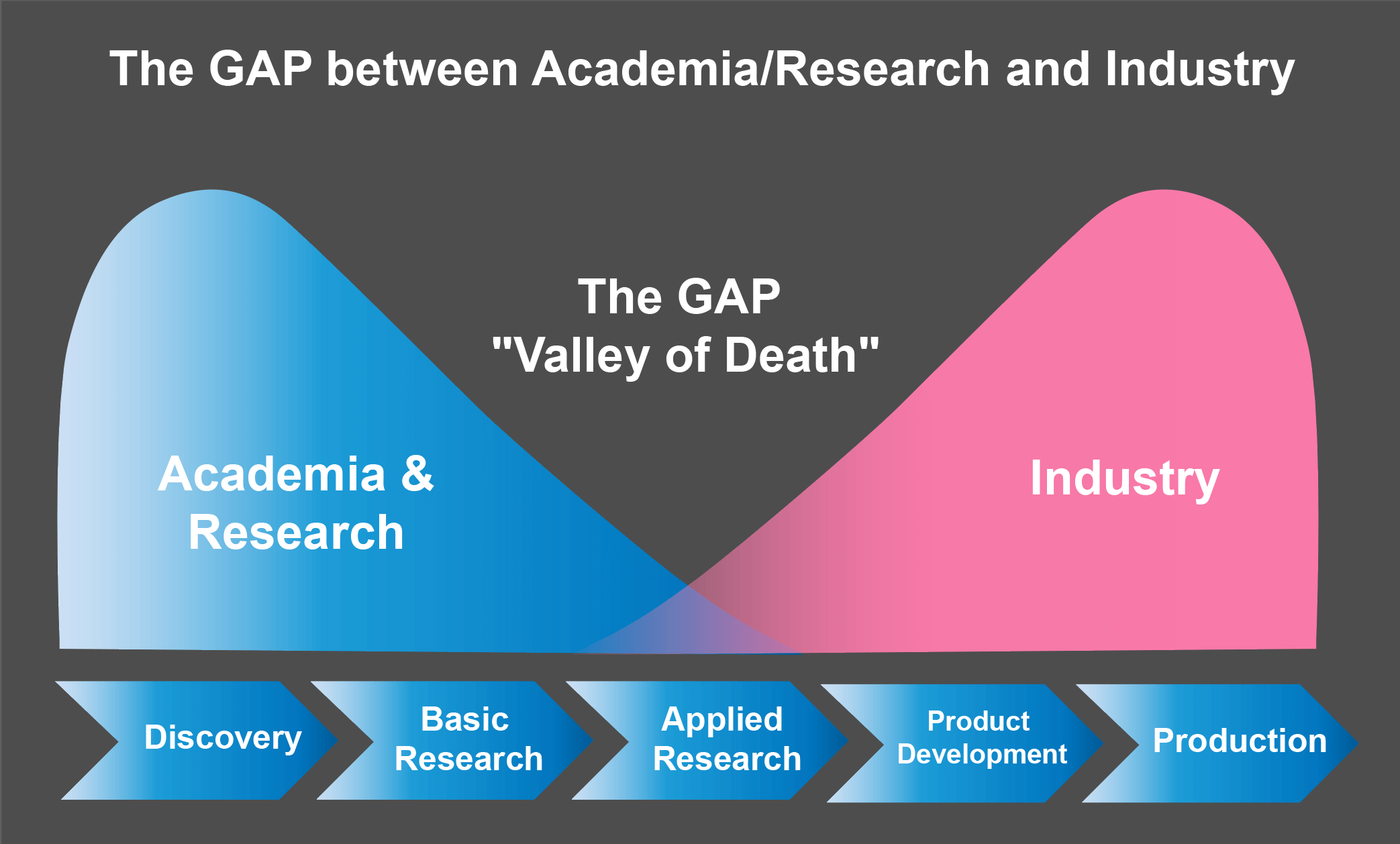 Our goal is to elevate industry-academic partnership, so as to empower businesses to leverage academia's research and development resources to accelerate AI application, as shown in the following figure: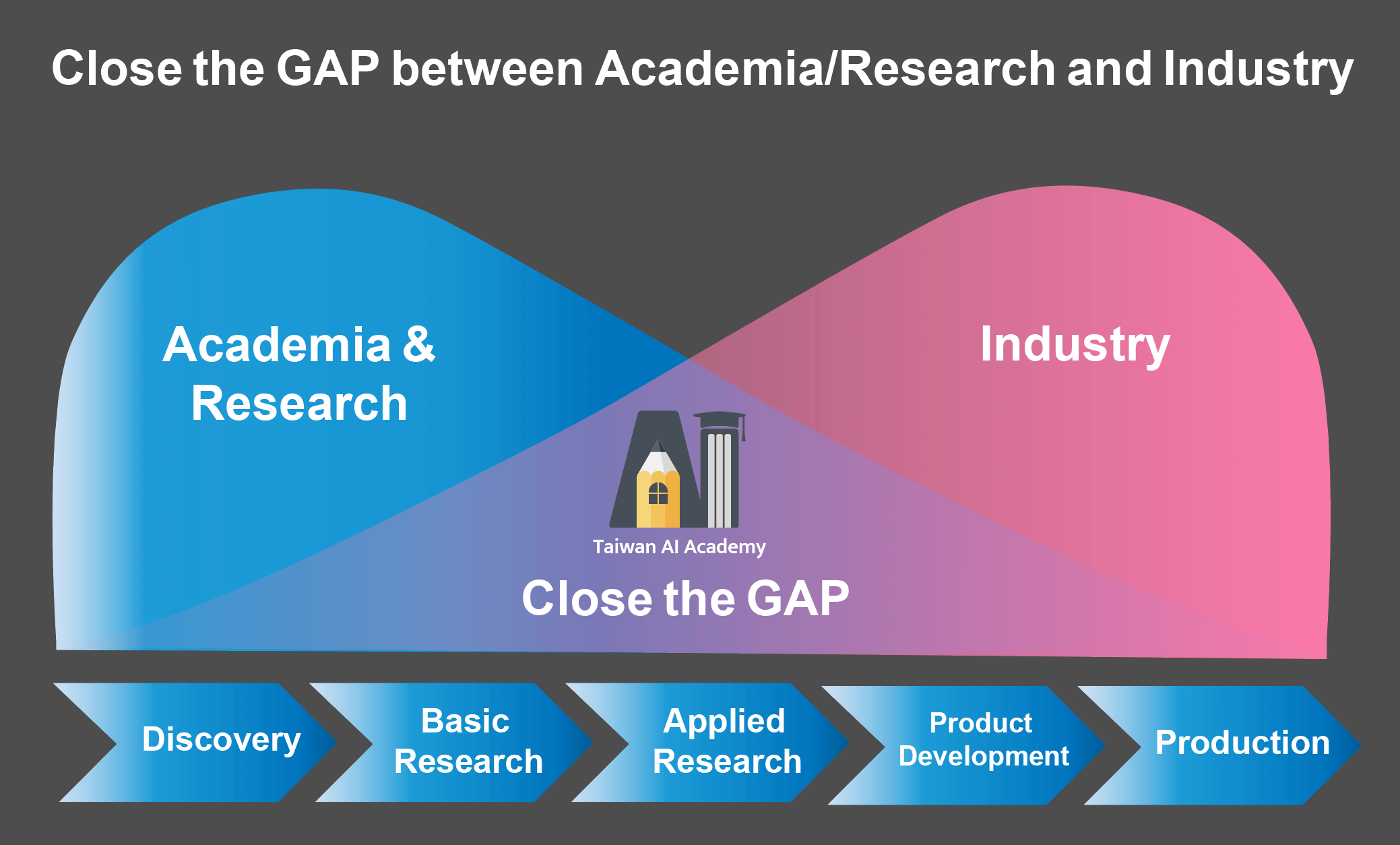 Taiwan AI Academy will continue to help businesses to integrate AI into industry practices through talent cultivation, technical exchange, project consulting, new-generation coaching, and industrial upgrade and transformation.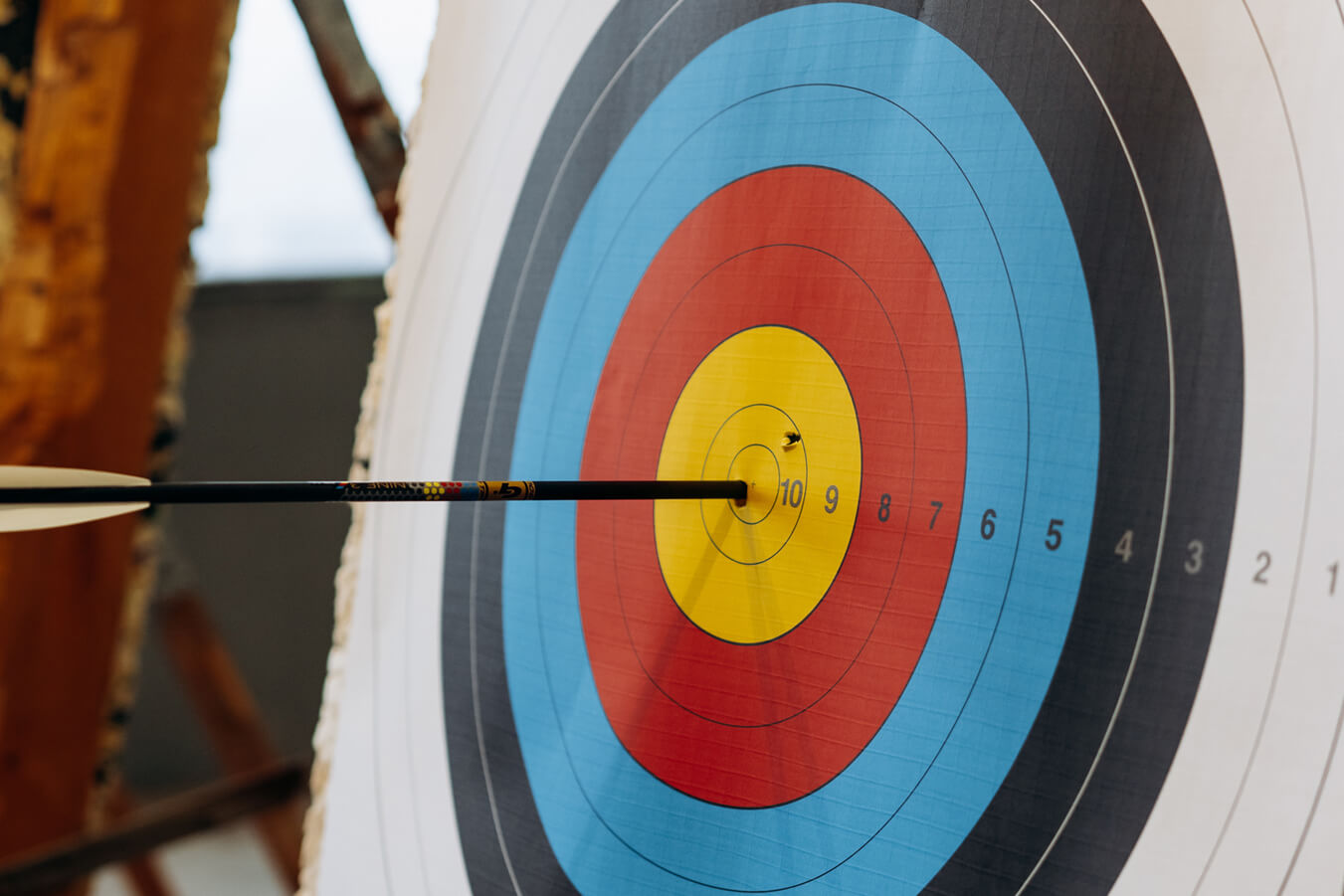 Long-Term: adaptation and advancement with time
Talent cultivation is only the first step. Over the long-run, Taiwan AI Academy will not only promote AI industrialization, but also utilize AI as the driver for establishing innovation ecosystems for the industries, thus accelerating Taiwan's innovative growth.
The Academy's role will also become more diversified with the increasingly maturing AI technology, application development and changes in businesses demand. Through our platform, and the continued industry-academic collaboration, Taiwan will have a more competitive talent pool. Through this effort, Taiwanese businesses will be well-positioned to use AI to create significant value.